Backlink Checker Tool
Backlink Checker Tool analyzes websites back link status of advertiser websites back link status on different publisher's sites in real time that determines the importance and popularity of the websites on the internet. Software regularly notifies user when websites link is not found or internet page can not be displayed.
Reliable and time saving software helps to hold track of number of back links on publisher's sites and improve the website performance of websites by knowing number of backlinks of websites on the World Wide Web.
Backlink Checker Tool Screenshots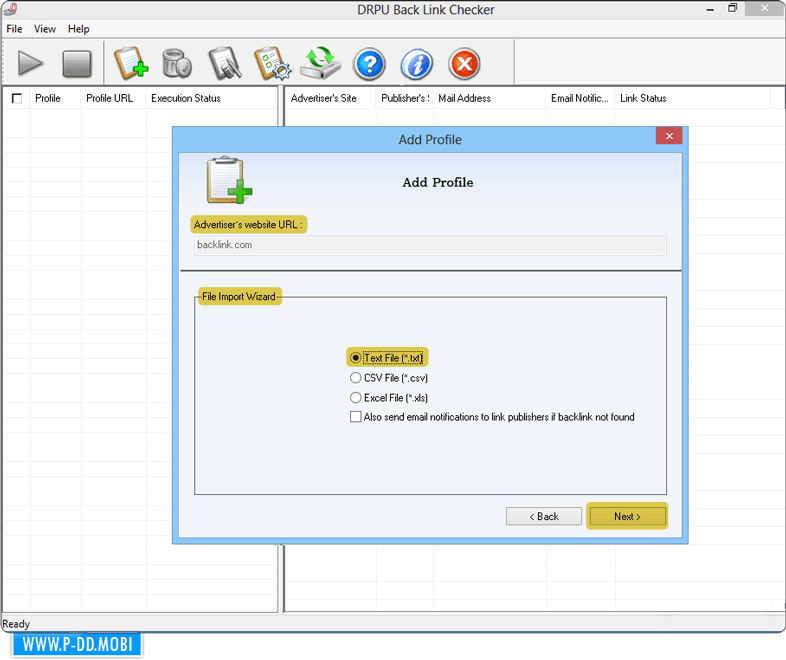 Product Features:
Checks and monitors the status of users (advertiser) website backlink status on various publishers' websites.
Software easily analyzes all the incoming links, inlinks, inward links and other incoming link to websites or webpage.
Send notification to the users when site goes down or website link is not found.
Use an absolutely legitimate way to find the obtained backlinks.
Generate report in HTML or TEXT file format for further reference.
User style family wizard can be easily handled by layman users.