Bulk SMS Software for GSM Mobile Phones
Bulk SMS Software for GSM Mobile Phones
Specifically designed Bulk SMS Software for GSM mobile phone users composes and sends group text sms from commonly GSM technology based mobile devices. Now you can easily communicate group mass sms to all your favorite numbers in single mouse click. Software is easy to use and does not require any prior technical knowledge to operate it.
Bulk SMS Software for GSM Mobile Phones Screenshots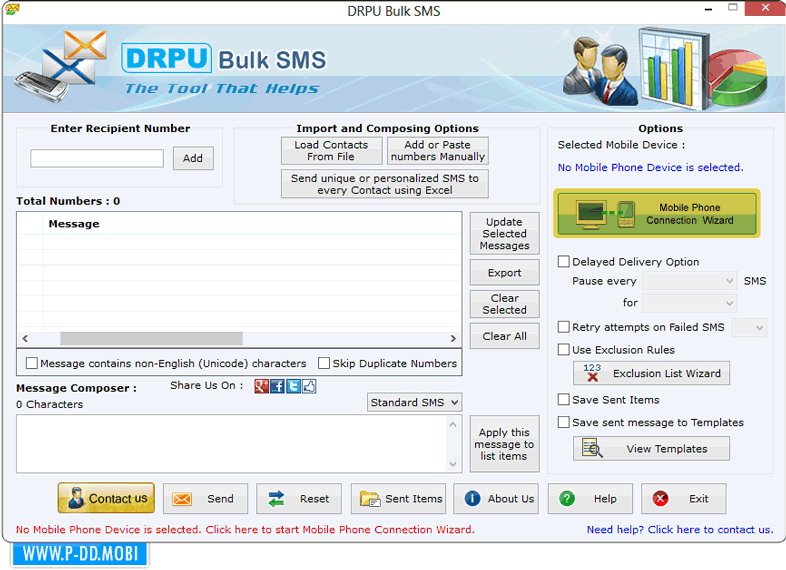 Product Features:
Inform customers of product launches and related news.
Sharing vital information among family members.
Provide information to customers or subscribers.
Send urgent or emergency information to a mobile phone users.
Send price changes and stock information to clients or sales staff.
Sending meetings or schedule appointment reminders.
Sending interview schedule dates to candidates.