Pocket PC to Mobile Bulk SMS Software
Pocket PC to Mobile Bulk SMS Software
Pocket PC to Mobile Text Messaging (SMS) Software allow users to send bulk text messages (personal or local) from windows Pocket PC and PDA mobile device to any other mobile phone in just one single click.
Software supports Smart phones or Pocket PC mobile phones that includes Audiovox PPC 5050, Audiovox Thera, Carrier Devices i-Mate Smartphone, Dopod StrTrk S300, E-ten M600 Pocket PC Phone, Samsung SCH-i730 Pocket PC phone, Samsung SGH-i300, Samsung SCH-i600, Sharp W-Zero3 PocketPC Phone, Siemens/AT&T Wireless SX56 PocketPC Phone Edition, Sierra Wireless Voq Phone, Texas Instruments WANDA reference design, T-Mobile MDA, UTStarcom PPC 6700 UTStarcom XV6600, Voxtel W740, Yakumo PDA omikron BT etc.
Pocket PC to Mobile Bulk SMS Software Screenshots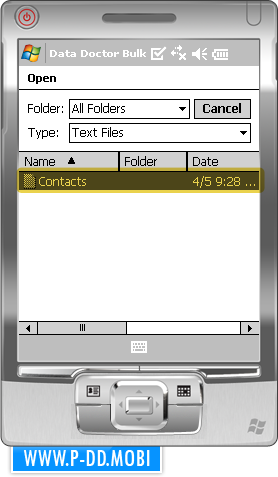 Product Features:
Send unlimited number of sms via Pocket PC or PDA mobile device to other's mobile cell phones in one click.
Simply allow to send promotional campaigns, event alerts, occasional greetings, contracting employee's messages, jobs notifications like sms nationwide.
Provide reliability for business travelers or other organizations for better communication.
No internet connection is required to send messages nationally or internationally.
No external interface is required to send bulk sms.
Software provides user friendly GUI interface for both technical and non technical users.